Alpe d'Huez
In the summertime Alpe d'Huez offers spectacular challenges for advanced cyclists from all over the world. It is famous for the heavy climb of the famous 21 bends and as a stage finish in the Tour de France.
Alpe d'Huez is also ideally for small or long walks. For instance, you can walk to the small lakes of the Grandes Rousses. Or you can take the large cable cars that run in July and August as well, a perfect way to get to a high altitude and start your walk from there. From Vaujany you can take the gondola to go up or to come back down. Or you could walk to the top of Alpe d'Huez to watch the impressive finish of die hard cyclists, almost utterly spent after their sportive fight with the majestic mountain. The church (built in 1969) is something special and worth a visit, certainly if you are interested in modern architecture.
During the winter Alpe d'Huez village is a well known and lively ski resort with excellent skiing facilities, plenty of sunshine and entertainment.
---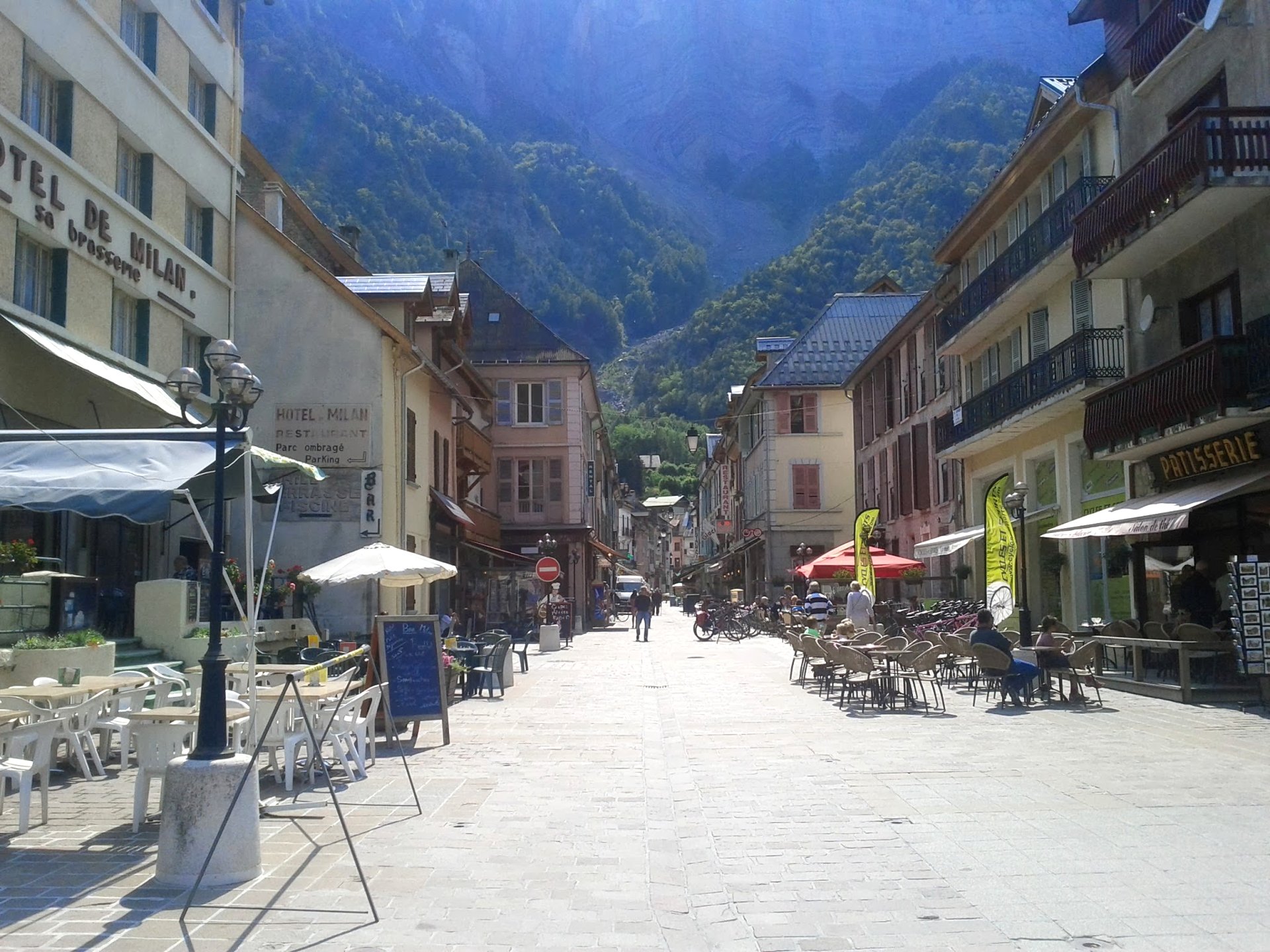 Bourg d'Oisans
is the reverse of Alpe d'Huez: quiet and sleepy during the winter, but in summertime there are bikes and cyclists everywhere and the terraces are lively with sun loving people. There is a traditional market on Saturday and you will find a number of small restaurants.
There is also a good swimming pool.
Want to know more about our packages or accommodations? Please contact us
---
Accommodations
Prices start at: €98 per night