Alpe d'Huez
Alpe d'Huez has been the final destination of many historic Tour de France stages. While the name of this town is well known, it is in fact the challenging climb of 21 bends to this town that has gained international fame.
Alpe d'Huez is a quiet town in summer, a perfect starting point for many beautiful
hikes along the lakes of the Grandes Rousses mountain range. The cable cars are operational in July and August, allowing hikers to easily reach higher altitudes to start their hikes. It is also possible to reach Alpe d'Huez with the cable car from Vaujany.
Watching the arrival of the cyclists after that difficult climb is both fun and impressive, and the view from the village is well worth the trip. In addition, the village church, built in 1969, is a beautiful example of modern architecture.
During the winter season, Alpe d'Huez is a busy and vibrant ski resort, with many shops, restaurants and bars.
---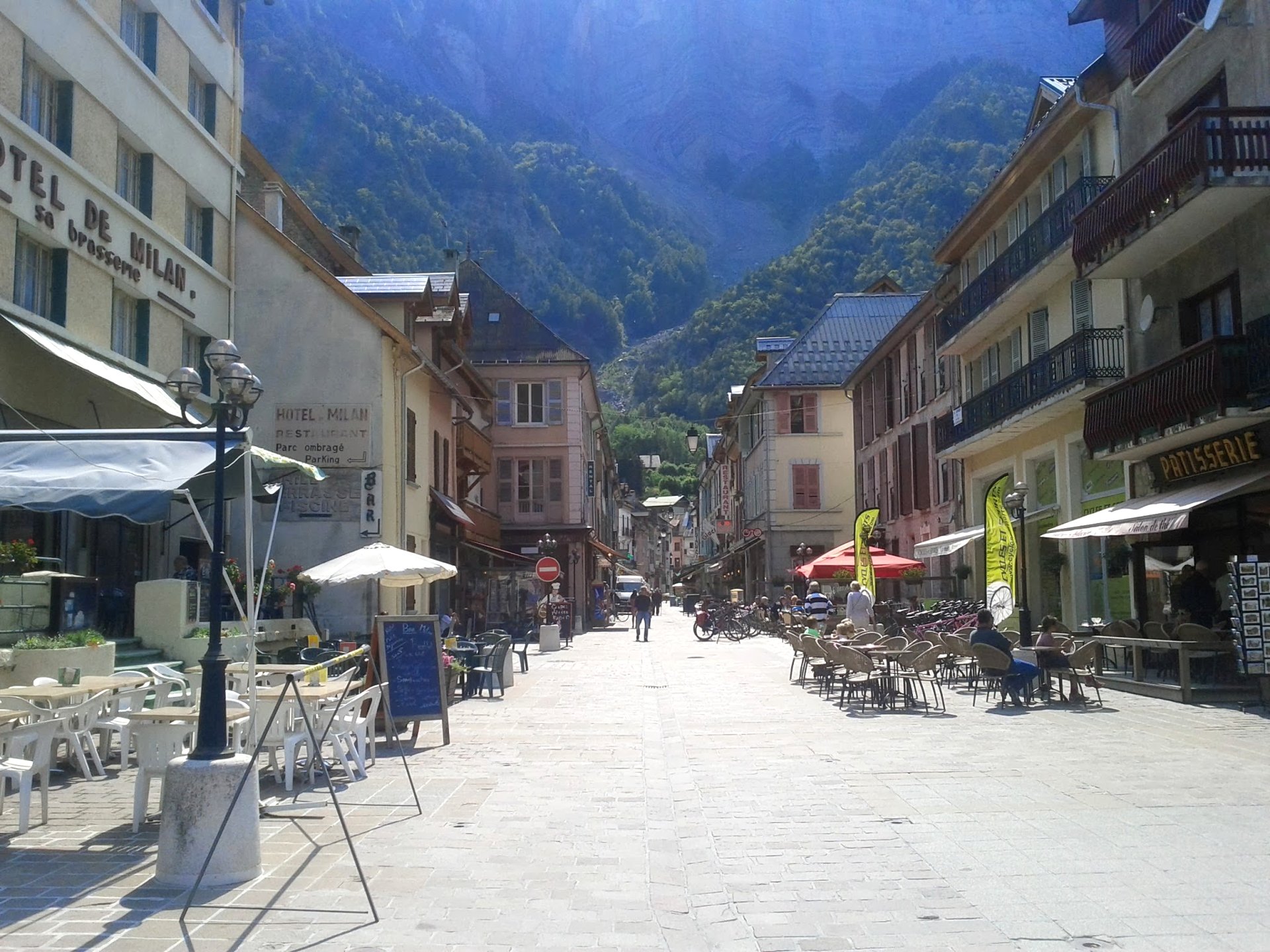 Bourg d'Oisans
Bourg d'Oisans is in a way the opposite of Alpe d'Huez: quiet in winter, but lively in summer. In summer, Bourg d'Oisans is a centre of activity in the valley. Cyclists are everywhere, cafés are busy all day, and on Saturday you can find local products on the village market.
The variety of restaurants and a lovely swimming pool offer a number of fun activities in Bourg d'Oisans.
Want to know more about our packages or accommodations? Please contact us
---
Accommodations
Prices start at: €114 per night